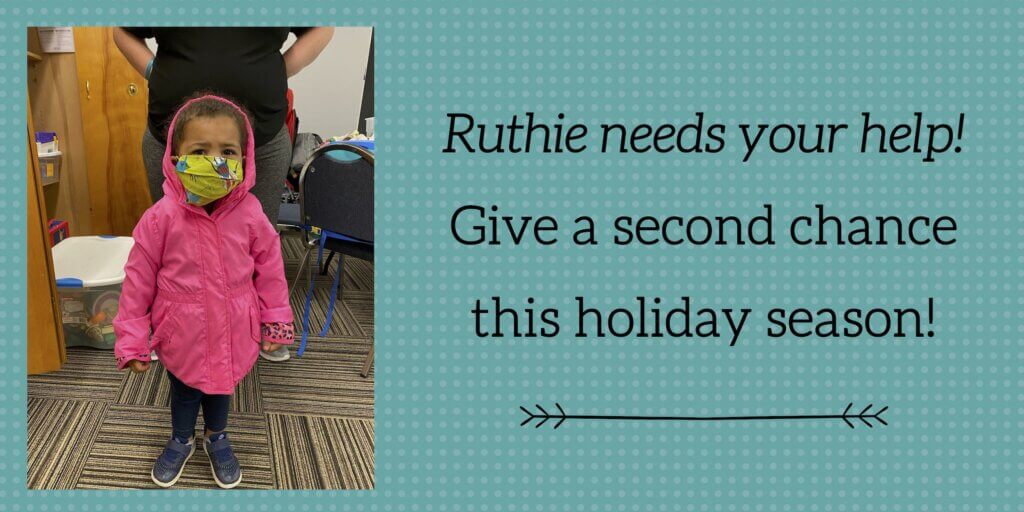 Ruthie has never lived at home with her mom. She's just two years old and has been in foster care since birth. The constant changes and new home settings have made it difficult for her to sleep, maintain proper nutrition and settle into typical toddlerhood. Ruthie doesn't know it, but her world is about to change, again. She needs your help.
Her mom has significant learning delays and has dealt with untreated mental illness for years, along with a recent diagnosis of autism. She became pregnant at 40 years old while in a predatory relationship. Ruthie was unexpected and becoming a parent turned Mom's world upside down. If Mom can't demonstrate some parenting capacity in the next few months, the state will be legally required to sever her parental rights and Ruthie will never have the chance to know her as she grows up.
Your gift of $50 today provides a therapeutic, supervised visit at The Family Room so that Ruthie can build a healthy relationship with her birth mom.