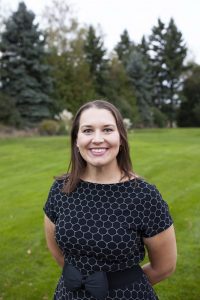 CJ Martin, JD
TFR Board Chair
Senior Associate, Smith Freed & Eberhand
CJ is an attorney working in personal injury claims in Oregon and Washington.  She received a Political Science degree from Portland State University's Honor College and then attended law school at the Strauss Institute at Pepperdine University.  She has worked as an intern for Senator Ron Wyden and also has experience as a research assistant examining death penalty cases.  As a former trial court clerk in Multnomah County, she saw many families attempting to make the best of difficult situations and facing substantial challenges navigating our complex legal system.  She has been a faithful and enthusiastic volunteer for The Family Room since October 2014 and joined TFR's Board of Directors in January 2018.  CJ also serves on the Board of the Portland Waves, Pepperdine's Alumni Association in Portland.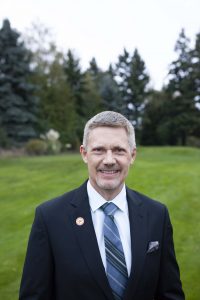 Douglas Hyde, MBA
TFR Board Treasurer
Vice President, Office of Program Management – Regence BlueCross BlueShield of Oregon
In addition to Doug's formidable professional experience in the business and management sector, he says his primary calling is to be attentive to the needs and invested in the lives of his family, neighbors, church and community.   He feels the community as a whole has much at stake as we share in the challenges, opportunities and successes of our children — they need and deserve our best.  He has served as a founding board member and past president of a non-profit organization committed to improving the lives of youth — the Search Institute — and has also been a board member of a Boys and Girls Club. Currently, Doug volunteers his time teaching piano and guitar lessons to several adolescent youth and also teaches children's Sunday school at his church.  He is passionate about the Family Room because healthy families are a critical foundation for healthy youth. The vision of The Family Room toward the restoration of healthy relationships between parents and their children is inspiring to him.  Doug has been a member of TFR's Board of Directors since January 2018.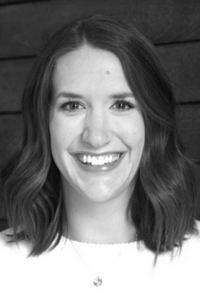 Molly Botsford
TFR Board Member
Kids Pastor/Justice & Mercy
Molly is passionate about kids and families! She serves as the Pastor to Kids at Table Community Church and leads their Social Justice and Mercy Ministry. Molly is a social worker by trade and is committed to loving every family to healing and hope.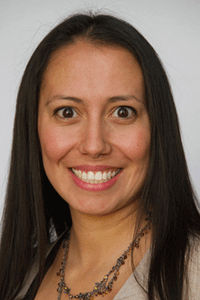 Darlene Gallinger-Long
TFR Board Member
Disability Benefits Analyst, The Standard Insurance Company
Darlene is an analyst for The Standard Insurance Company who also has nearly ten years of experience working in mortgage lending. Darlene's professional experience provides her with strong skills in risk assessment, financial analysis and thorough knowledge of working within guidelines.
In addition to her volunteer and fundraising efforts at the schools her children attend, Darlene serves as a volunteer for other non-profit organizations such as Big Brothers Big Sisters, and she also works as a volunteer teacher at her church. She has previous experience working as secretary for a Homeowner's Association.
In her personal experience as a foster parent, Darlene has witnessed first-hand how families face substantial challenges in their journey to reunite through the foster care system. By serving on the Board of Directors of The Family Room, Darlene is committing her talents toward increasing the likelihood that children living in foster care can be successfully reunited with their birth parents. Darlene has joined the Board for TFR in 2021.
Willow Oelke
Executive Director
The Hope Squared Foundation
With a long history in banking and the financial world and a lifetime of service in nonprofits and community organizations, Willow has developed a passion for helping the underserved. She cares deeply about the communities we live and work in and has a strong sense of social responsibility. She is also passionate about financial literacy as this is often a root cause preventing individuals from rising out of poverty. 
Willow is the Executive Director for The Hope Squared Foundation, a Portland-based nonprofit that serves teens and women facing a crisis pregnancy. 
As a young teenage mother, Willow was fully aware of the difficult circumstances many families face. Having endured much, she has made it her life's mission to serve underprivileged families.  Willow is a native Oregonian, having grown up on the beautiful Oregon Coast. As a wife, mother, and grandmother, her family is her greatest treasure.